Lula da Silva's lawyer meets prosecutor responsible for the "Mani Pulite" operation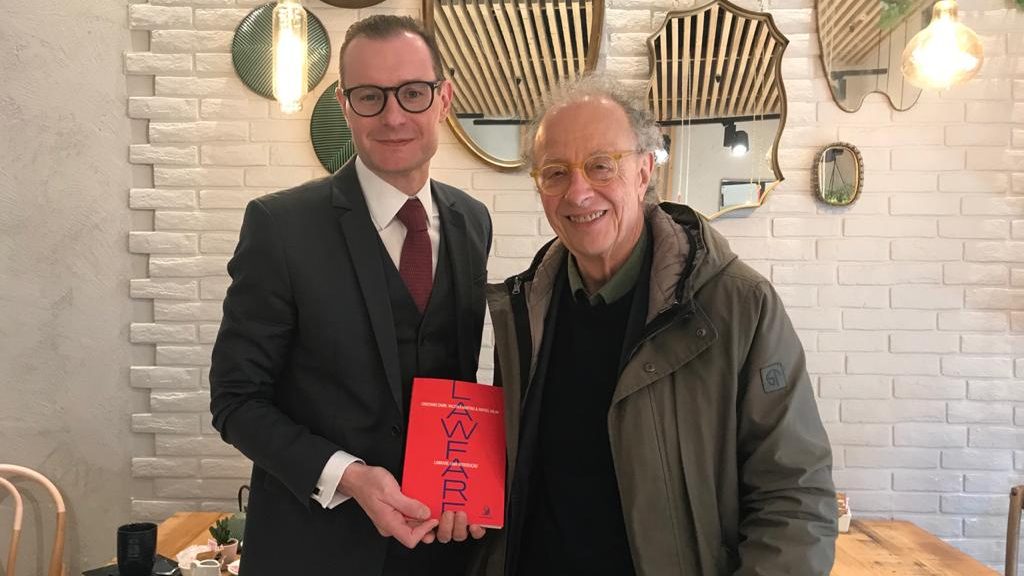 February 19, 2020
Photo: personal archive
The lawyer Cristiano Zanin, responsible for Lula's defense, was received on Saturday (2/15) by former Italian Supreme Court judge Gherardo Colombo, one of the prosecutors responsible for the operation mani pulite (clean hands), which investigated cases of corruption in the European country during the 1990s.
The meeting, which lasted approximately 2 hours, took place informally in Milan. They talked, among other things, about the "car wash", the excesses committed by ex-judge Sergio Moro, today Minister of Justice, and about Lula's arrest in 2018.
Zanin took the opportunity to give the former prosecutor a copy of the book "Lawfare: an introduction ", written by him, also by the lawyer Valeska Teixeira, and the jurist Rafael Valim.
"I understand that it is impossible to compare 'clean hands' with 'car wash', especially after that conversation," Zanin told ConJur. The lawyer also said that Colombo seemed shocked to learn that Moro authorized the interception of the main branch of Zanin's office for 23 days. The information was obtained exclusively by ConJur in March 2016.
"The anti-corruption operation that took place in Italy can be criticized in some ways, especially for exposing the accused to the press so that they arrive at the trial worn out. But 'car wash' went much further: it tapped lawyers; had the main judge coordinating the prosecution behind the scenes and plotting against the main accused and his defense; it was fueled by informal and illegal cooperation with United States prosecutors; and it was an instrument of lawfare, which is the strategic use of law for the purpose of delegitimizing, harming or annihilating an enemy", he says.
Still, according to him, the "car wash" made use of precisely the most questionable characteristics of the Italian operation, "in particular, the use of the media to weaken the accused and the defense".
"In 'clean hands' they proved the guilt of the main accused, Bettino Craxi. In 'car wash', they invented a plot to impose artificial guilt on the main accused, former President Lula, and sought to put this version on its feet with lying allegations that gave substantial benefits to those who actually committed illicit acts."
Luigi Ferrajoli
The day before, Zanin and Lula were received in Rome by jurist Luigi Ferrajoli, one of the most important theorists of guaranteeism in Italy, as well as an ardent critic of the "car wash" and of Moro.
In a letter published in the ConJur in 2018, Ferrajoli expressed concerns about the "singular inquisitorial trait of the Brazilian criminal process" and the confusion "between the judgmental role and the instructional role".
"The impression that this process [contra Lula] awakens in an extensive sector of Italian democratic legal culture, is that of an impressive absence of impartiality on the part of the judges and prosecutors who promoted it," he said at the time.
ConJur | Translated by Time 24 News.