New messages confirm partiality in the Operation Car Wash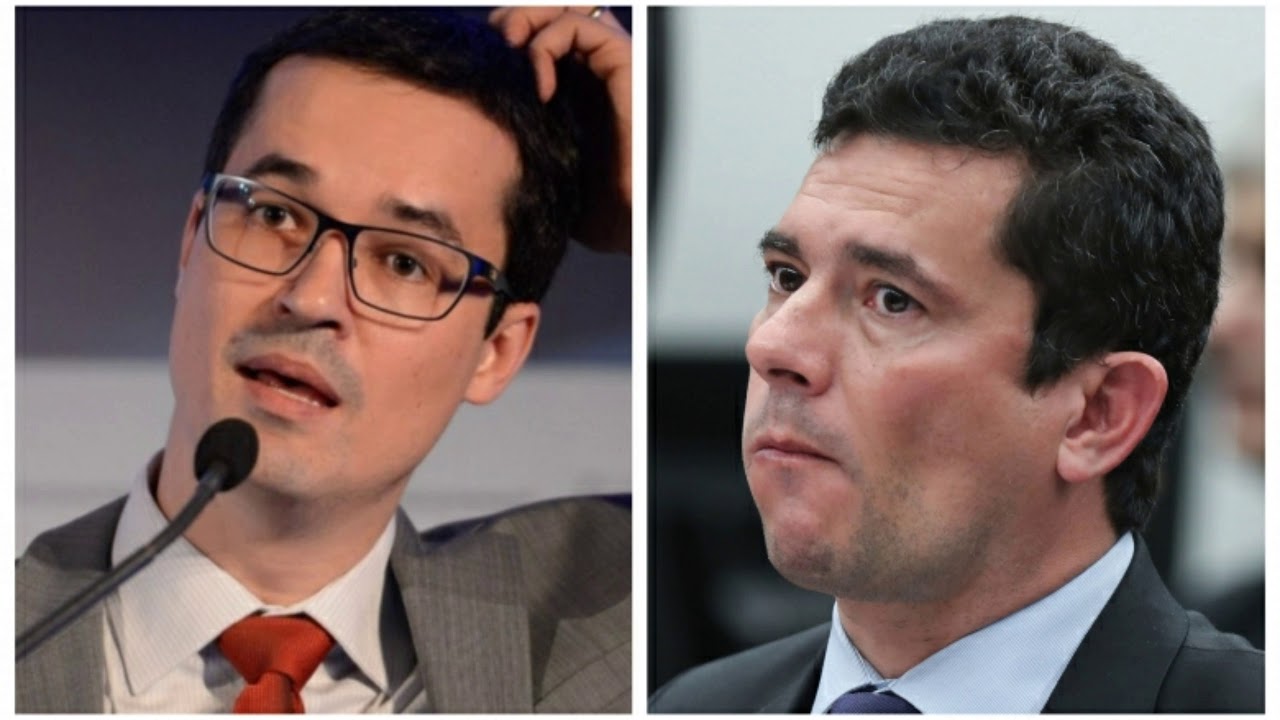 January 29, 2021
Sergio Moro and Deltan Dallagnol. Photo: Fernando Frazão/Lula Marques
Dialogues between Sergio Moro and Deltan Dallagnol published this week confirm the joint work of prosecution and judge at Operation Car Wash. Part of this material had already scandalized the world press in 2019. It springs to mind the headlines of the main international newspapers.
This week, a petition forwarded to the Supreme Court for the defense of Lula revealed further seven compromising dialogues between the then coordinator of the Operation Car Wash, Deltan Dallagnol, and Sérgio Moro, raising new evidence about the joining work between prosecution and judge to condemn the ex-president Lula.
Conversations are part of the seized material in the Operation Spoofing, which holds 7 terabytes of chats, shedding light on the task force Car Wash in Curitiba. A preliminary analysis of 1% of this material delivered to the STF (the Supreme Court) by the ex-president´s defense, show excerpts of conversations in which Mr. Moro requests information about the denunciation prosecutors presented against Lula, demands a statement from the Public Prosecutor´s Office in a Car Wash probe, is guided by Dallagnol in relation the testimonial of Léo Pinheiro and deals with Dallagnol over the course of Car Wash investigations of accounts offshore.
A portion of this material had already been published by "Vaza Jato" (Leak Express), a series of investigative reports launched in 2019 through the news website The Intercept Brasil, which rocked the Brazilian political scene. With that, revelations of strings of illegalities and abuses of the then largest anti-corruption operation in Latin America, whose protagonists came to be hailed as heroes before the mainstream media.
Leak Express completely disrupted the scenario, with a ripple effect in the international press, scandalizing the public opinion and the international legal community.
Media such as El País, the Argentinean Clarín, Chilean La Nación, the French Le Monde, as well as The Washington Post in the United States all brought, in their cover stories, news about the partiality of the operation.
Remember:
Le Monde: "According to ´The Intercept´, the anti-corruption investigation about Lula aimed at preventing his return to power"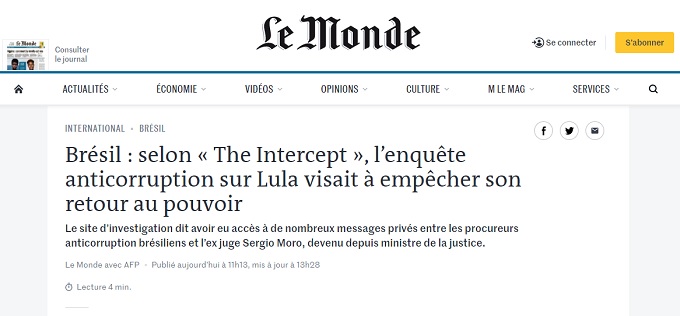 The Washington Post: "Justice Minister of Brazil laments the tapping of prosecutors´ phone lines"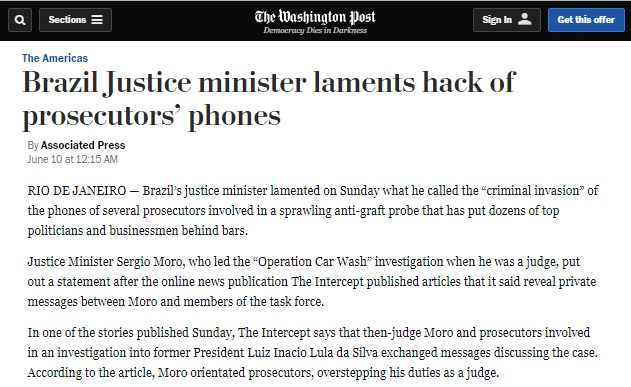 El País: "A journalistic investigation questions the impartiality of the operation Car Wash"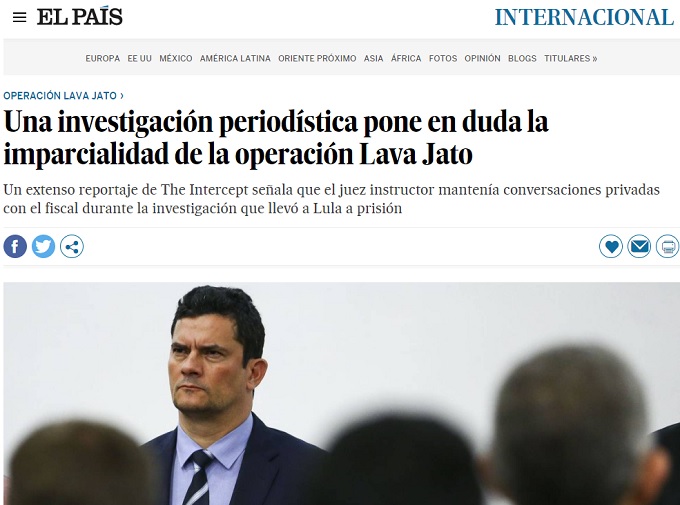 El Clarín: "Brasil: messages are leaked between Moro and prosecutors and the impartiality of the Car Wash probe against Lula is questioned".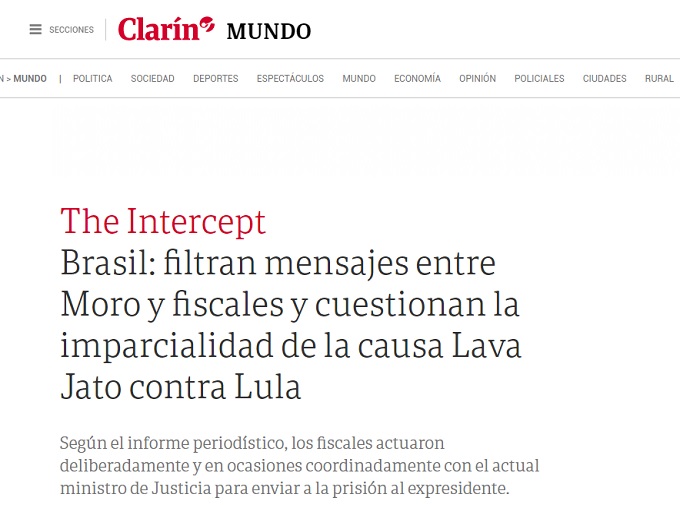 La Nación: "They denounce that Sérgio Moro acted to harm Lula in the Car Wash and preventing him from clinging back to power"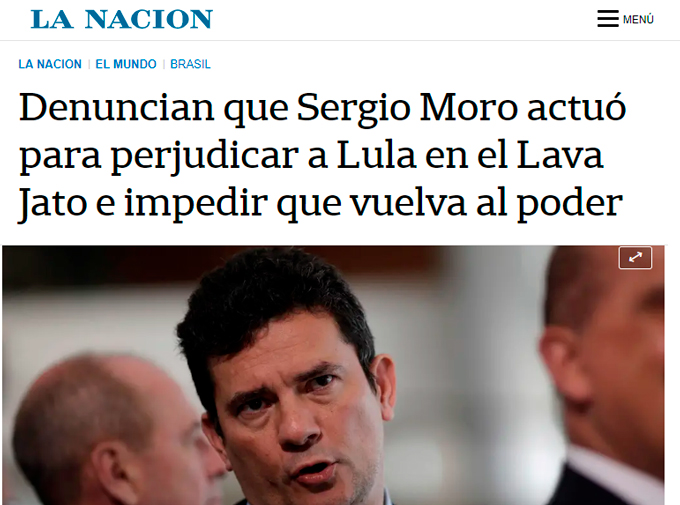 With information from UOL, Veja and a selection of headlines from the website Migalhas | Translated by Mauricio Pupo.